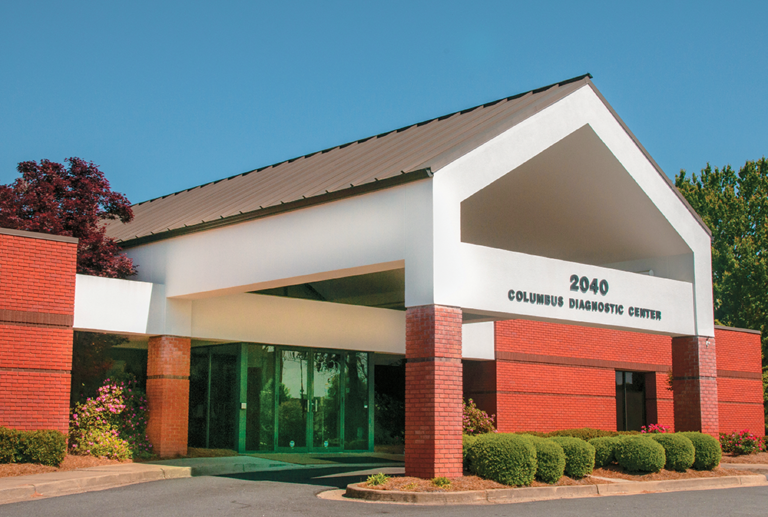 With uncompromising dedication to patient care, comfort and compassion, you'll find that Columbus Diagnostic Center/CDC Northside are well equipped to address your diagnostic imaging needs in a private and relaxed environment.
Because we realize that physicians and patients rely on results to be accurate and prompt, Columbus Diagnostic Center/CDC Northside remain on the cutting edge of technology and offers the most advanced imaging procedures available.
Since opening in 1987, the center has become a highly dependable and cost-effective diagnostics resource located in the heart of Columbus' healthcare community. We provide a full range of services including MRI, CT, ultrasound, digital mammography and routine radiology. Our highly trained team of physicians, technologists and associates ensure that the care you receive reflects the highest level of personal attention.
Columbus Diagnostic Center/CDC Northside's commitment is to provide every patient with a comfortable, hospitable experience truly focused on the highest standards of medical care combined with excellent service and professionalism, says CDC's Administrative Manager, Shannon Durham.
IMAGING FACILITIES SPECIALISTS

Columbus Diagnostic Center and CDC Northside are owned by Cypress Partners, LLC, which specializes in ownership and operation of diagnostic imaging facilities across the southeastern United States. Cypress Partners is responsible for overseeing the entire operations of fourteen diagnostic imaging facilities including billing, collections, marketing, and accounting services.
Columbus Diagnostic Center / CDC Northside
To deliver superior quality service in the communities we serve by providing the best in technology and combining it with the most talented team members in the industry. This combination empowers our people to provide the very best clinical treatment that instills trust from our patients and referring physicians alike. We are committed to the principles of respect and integrity in all our relationships to insure a professional and human touch for our patients and be the provider of choice for physicians and their staff who we strive to treat as we would our own families.